Updates for August
Clusters back from testing. 12k miles with no failures. Reinstalled with reworked light pipes and 6400k 194 LED lighting from Super Bright LEDs. One can read the gauges at night now. I had the LEDs installed in the black faced gauges and they too were readable. Definitely an improvement worth way more than the $15 cost to implement.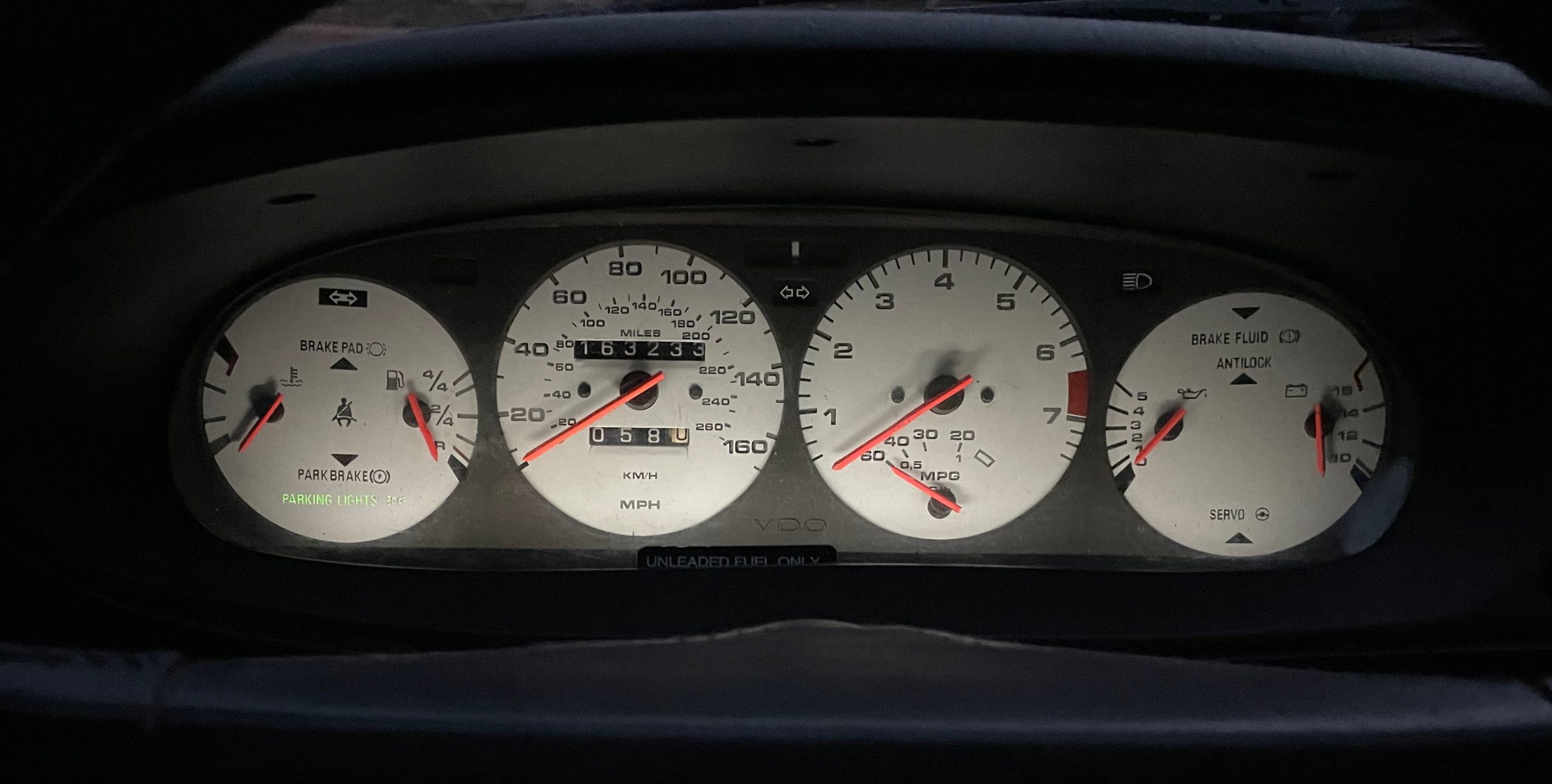 I opened up the driver's side door to service the latch mechanism. The driver's door has been difficult since I acquired the car. Pelican Parts has the procedure and the thought of a $300 new handle finally compelled me to take action.  Half a 12 oz can of WD-40 and a little bit of spray 'gun oil' and the door handle now works properly.
Pulling the door panel revealed that there were repairs necessary that would require 'drying time.' (Mounting holes on the door pocket required JB Weld repair.) I used the delay to evaluate the power mirrors. Power was getting to the switch and while testing they actually started to move.  Removed the switch and thoroughly cleaned and lubricated it.  Power mirrors now function as they should. Hooray! Fixed for free!
Console lid.  Tough on the elbow. A gentleman in Klamath Falls had exactly what we needed.
$100 later and problem solved. $100 sounds expensive except when one figures in the fuel cost to get to the upholstery shop in Boise and the actual cost of the repair, then a bill seems quite reasonable.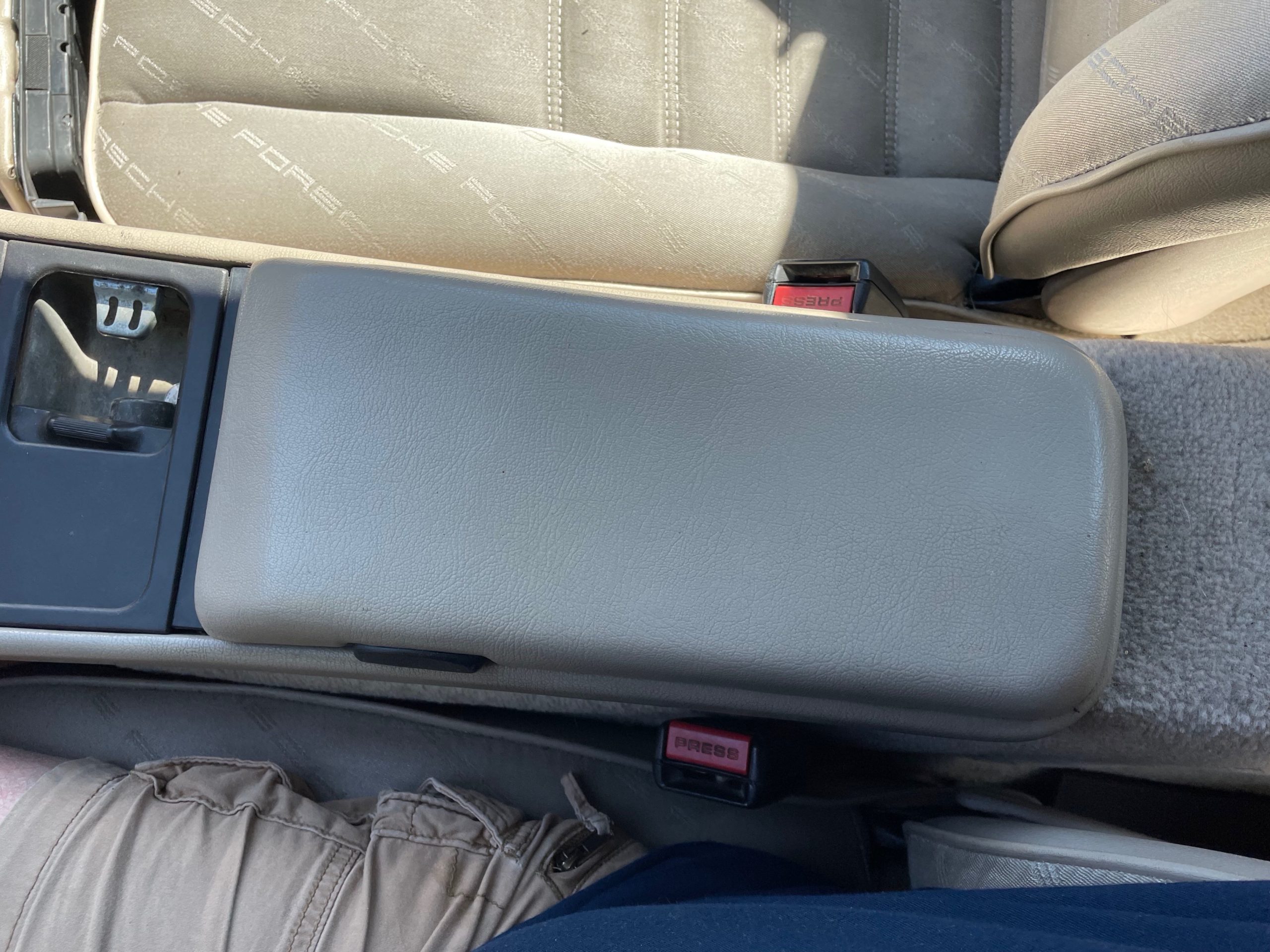 Upcoming September projects:
Fuel gauge. Reads 3/4 full when full. There's a potentiometer on the gauge that I suspect will fix that. We've already replaced the sender. With all the cluster swapping around, I have multiple spares to test with AND a tested working sender.
There's this jumper in the fusebox that just 'bothers' me. From fuse 24 to fuse 34. George, the gentleman who's been doing the speedo work, sent me a fusebox. Perhaps between the actual part and the wiring diagram, I can sort out where the electrons go missing and get the bothersome white wire out.
Until next time.